A-1 Steak Melt
Serves 4
Ingredients: 
8ea
8ea

8ea

2oz

2oz
4Tbl
3floz
6floz
t.t.

3oz Stehouwer Sizzler steaks
Sliced Bread (you can substitute whatever you prefer)
Swiss cheese, sliced
Grated Parmesan cheese
Butter, melted
Horseradish cream
A-1 steak sauce
Beef broth
S+P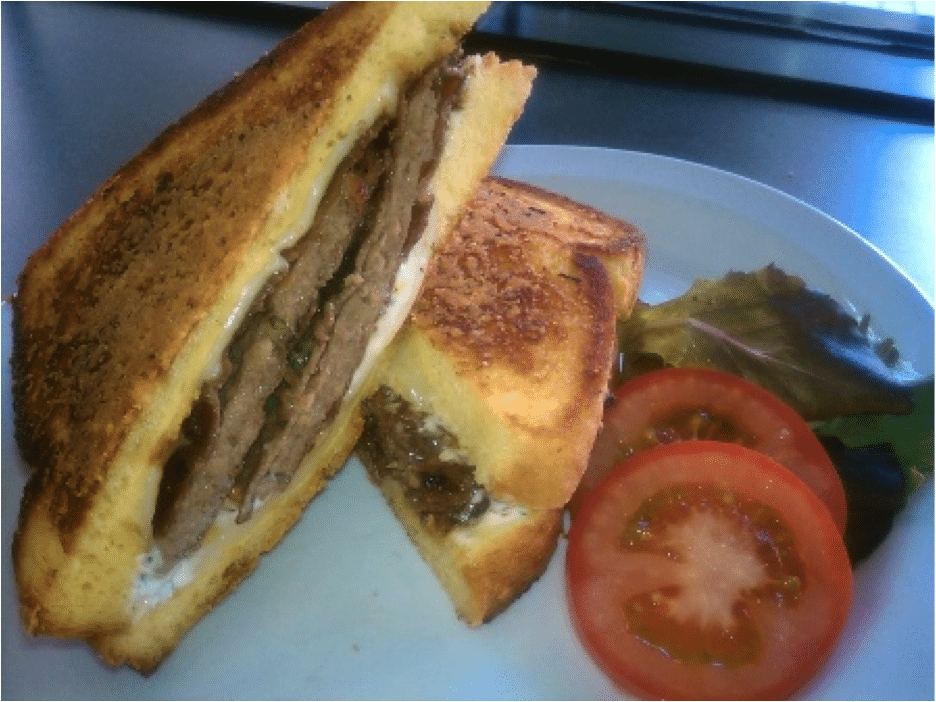 Technique
Brush one side of the sliced bread with butter, sprinkle with parmesan cheese and toast on a griddle for two min.
Cook the steak in a non stick pan for 4-5 min on each side. Combine the A-1 and beef broth together and a few shots while cooking each steak. Season with S+P. When the steaks are almost done place a slice of swiss cheese on top and allow it to melt completely.
Spread horseradish cream on each slice of bread then put two steaks per sandwich because it's that good.
Stehouwer's Frozen Foods, Inc.
2055 Bristol Ave NW
Grand Rapids, MI 49504
(616)453-2471