Michigan Cheddar Steak Omelet
Serves 4
Ingredients: 
4ea
8ea

3floz

6oz

2oz

3oz Stehouwer Sizzler steaks
Eggs, scrambled
Milk
Cheddar Cheese
Butter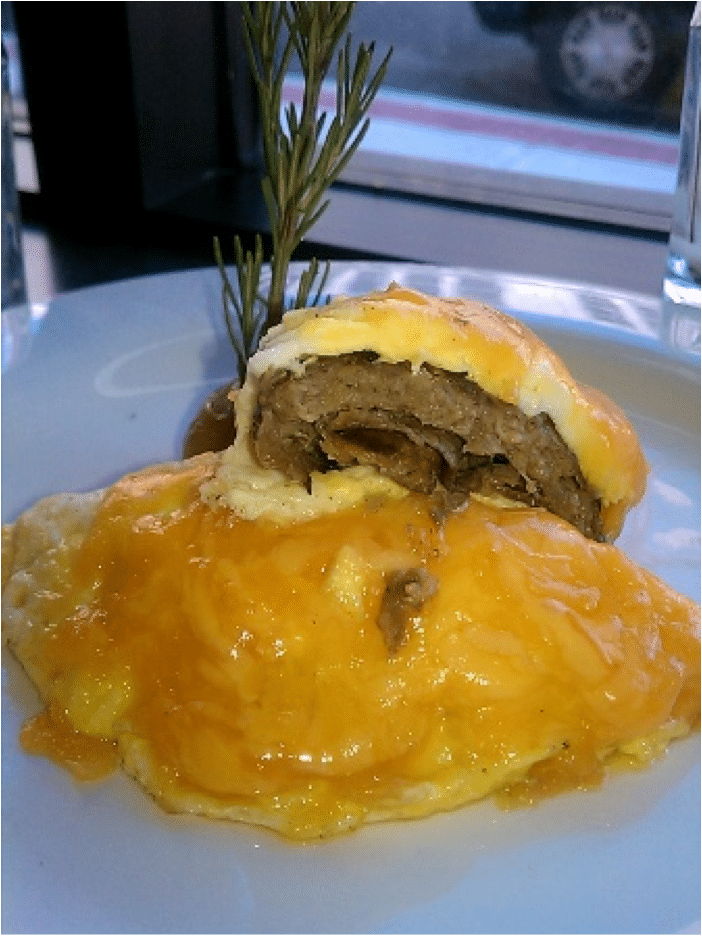 Technique
Heat up a non stick omelet pan. Sear the Sizzlers on each side for 3-4 min and keep warm.
In the same pan with all that flavor from the sizzlers, add a 1/2 of butter and enough scrambled eggs to equal around 3 eggs and a little S+P, stirring the eggs gently so they don't brown and stay fluffy. As the omelet firms up flip once, return the Sizzler to the pan and roll over the omelet. In half add the cheddar cheese and "Good Eats" to all!
Stehouwer's Frozen Foods, Inc.
2055 Bristol Ave NW
Grand Rapids, MI 49504
(616)453-2471