Beef & Broccoli
Serves 4
Ingredients: 
8ea
3C

1ea

1ea

1Tbl

1Tbl
1/2C
1floz
10floz
1Tbl

3oz Stehouwer Sizzler steaks
Broccoli, blanched
Carrot, cut in half, sliced and blanched
Onion, Sliced
Garlic, chopped fine
Ginger, chopped fine
Green Onions, Chopped
Sesame Oil
Kikkoman Teriyaki glaze
Sesame seeds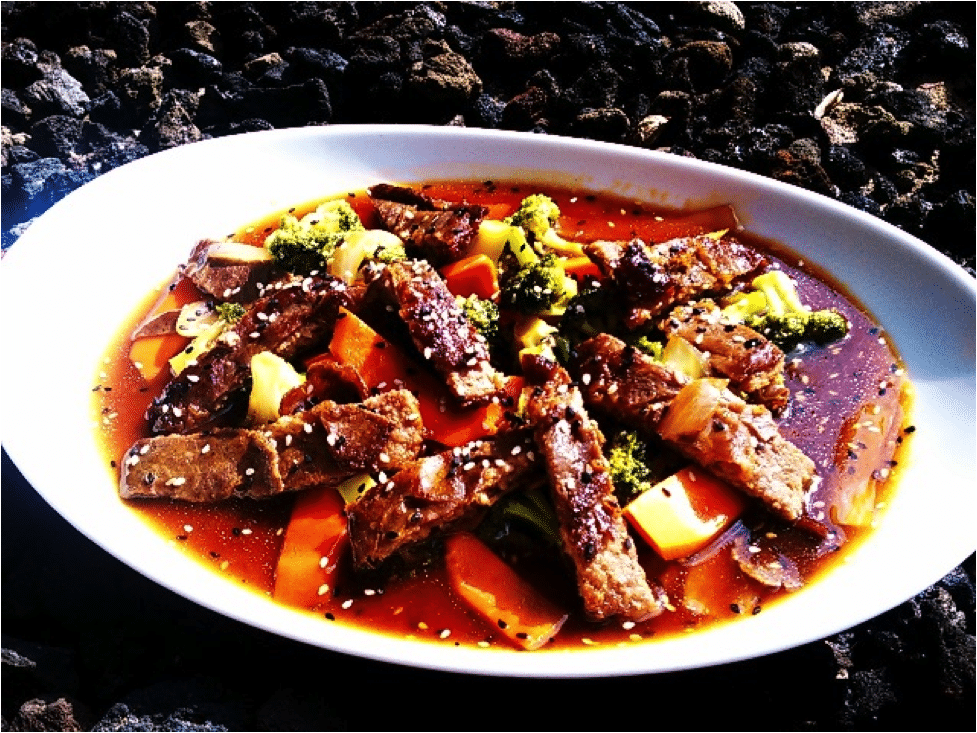 Technique
In a non stick pan set to high heat, first add the oil, ginger, garlic, scallion, and steaks. Cook 2-3 min on each side. Remove the steak from the pan and add the rest of the vegetables. Continue cooking for 2-3 min.
Return the steak to the pan and add the glaze cook for 4-5 min and Bonzia!!
Stehouwer's Frozen Foods, Inc.
2055 Bristol Ave NW
Grand Rapids, MI 49504
(616)453-2471