Houwer Steak Ruben
Serves 4
Ingredients: 
8ea
8oz

4floz

8ea

8ea

2oz

3oz Stehouwer Sizzler steaks
Sauerkraut
Thousand Island dressing
Swiss cheese, sliced
Rye Bread, sliced
Butter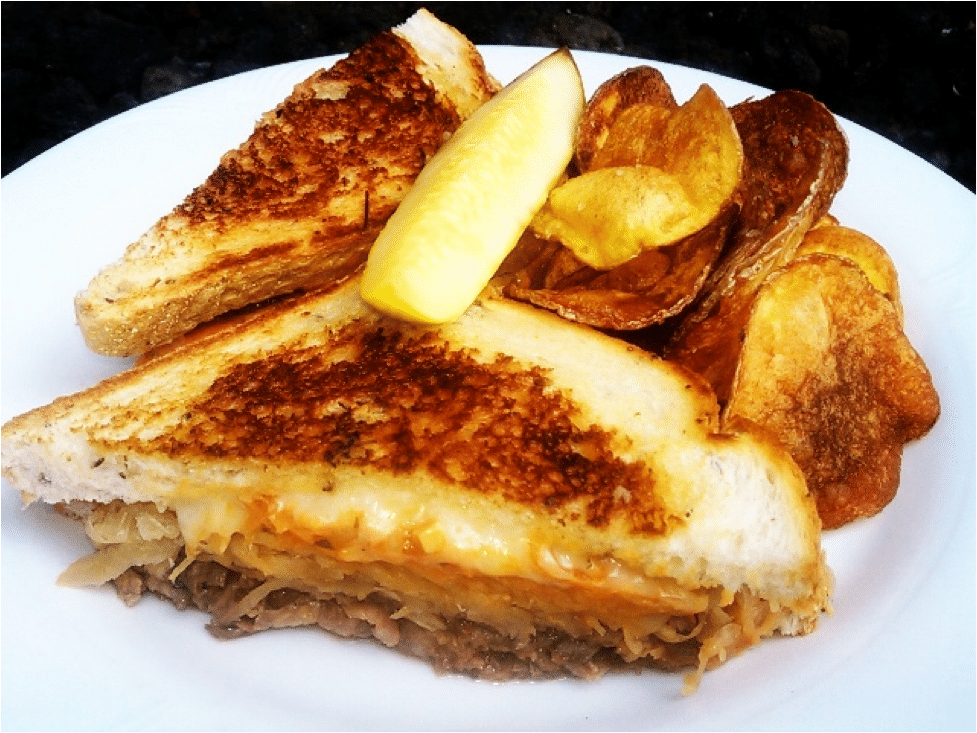 Technique
In a non stick pan sear the steaks for 4-5 min on each side. Remove them and hold aside. Heat up the Sauerkraut and hold aside.
Butter the Rye bread and toast in the pan for 1 min on each side. Start to build the sandwich with swiss cheese, Thousand Island dressing, steak, and sauerkraut to complete.
Stehouwer's Frozen Foods, Inc.
2055 Bristol Ave NW
Grand Rapids, MI 49504
(616)453-2471