Sizzling Peppered BLT
Serves 4
Ingredients: 
3oz Stehouwer Sizzler steaks
Bacon, cooked crisp
Peppercorns, Cracked
Bread, (sky's the limit, whatever you love)
Romaine lettuce leaves
Tomato, sliced
Mayonnaise
Basil fresh, chopped (Pesto works great as well)
Lemon Juice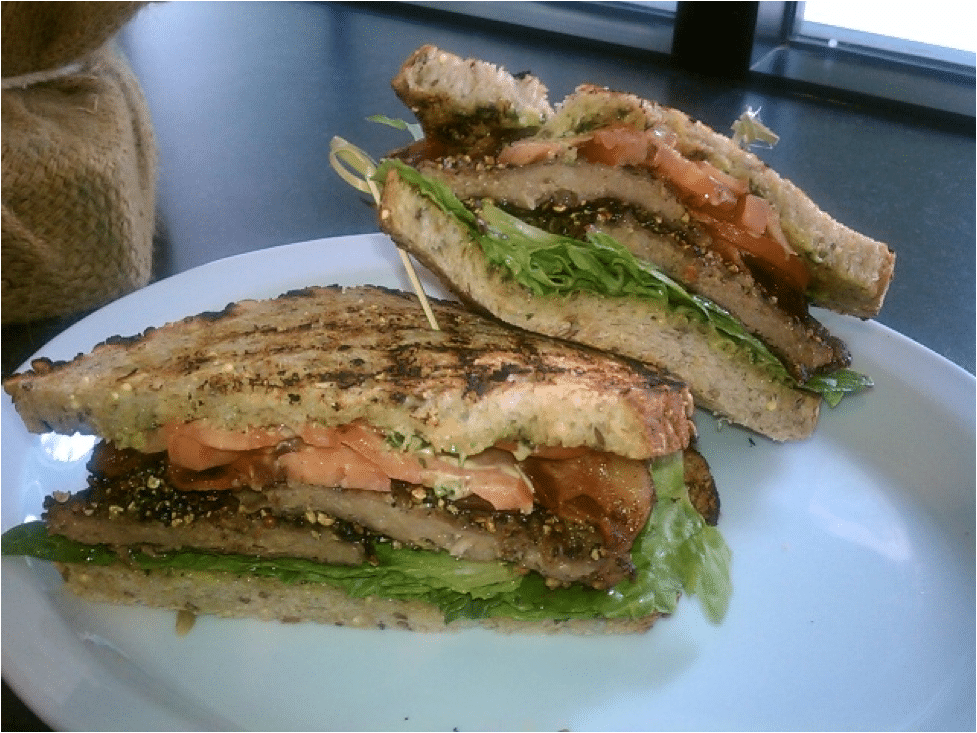 Technique
Place the cracked peppercorns on a plate and press the Sizzler down on top of the peppercorns. Only one side is needed or it may end up too peppery. Sear your steaks for 3-4 min on each side.
Add the chopped basil and lemon juice to the mayonnaise.
Toast or grill your bread and you know the rest, enjoy!!
Stehouwer's Frozen Foods, Inc.
2055 Bristol Ave NW
Grand Rapids, MI 49504
(616)453-2471