Pepper Steak
Serves 4
Ingredients: 
4ea
2Tbl

1tsp

1ea

2ea

2ea
1/3C
1/3C
1/3C

3oz Stehouwer Sizzler steaks
Olive oil
Red Pepper flakes
Medium onion, chopped
Bell peppers, sliced into thin strips
Cloves garlic, mixed
Soy Sauce
Honey
Red wine vinegar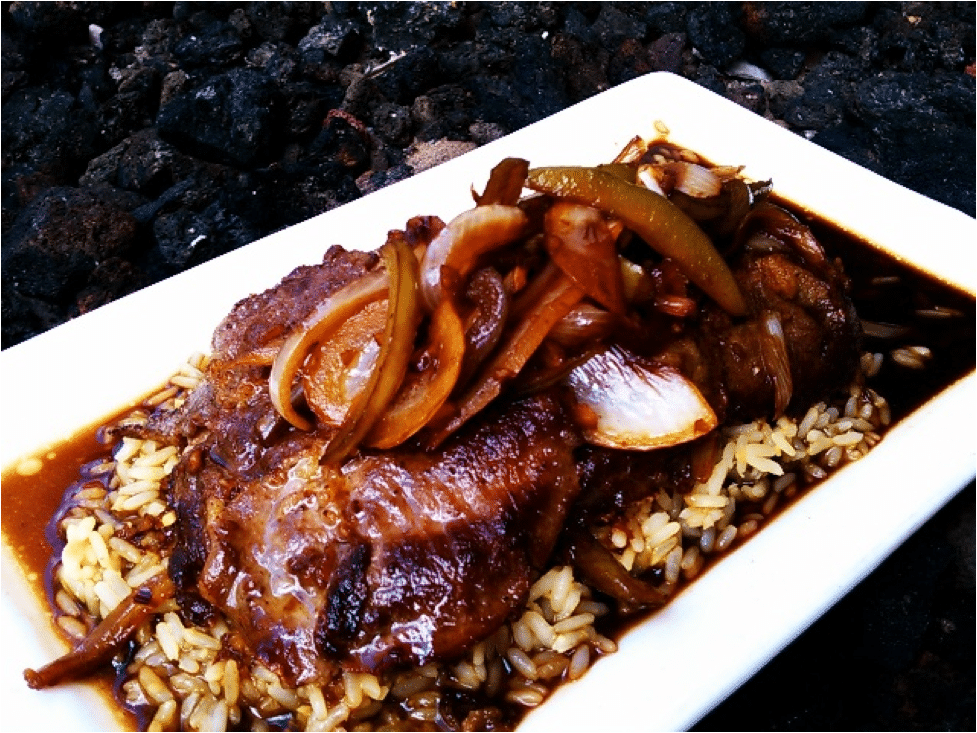 Technique
In a large non stick skillet set to high heat, add the oil, peppers, onions, and garlic and cook for 5-7 min. Set aside the vegetables and return the skillet to high heat.
Sear the steaks for 3-4 min on each side then add the soy, honey, and vinegar and return the vegetables to the pan and simmer for 5-7 min.
Stehouwer's Frozen Foods, Inc.
2055 Bristol Ave NW
Grand Rapids, MI 49504
(616)453-2471