Ultimate Steak Taco
Serves 4
Ingredients:
4ea

8ea

6oz

.5ea
1/4C
1ea
1ea
1ea
1ea
2floz
.5Tbl
.5Tbl
1tsp
tt

3oz Stehouwer Sizzler steaks
Soft shell tortilla
Queso fresco cheese (preferred but use what you want)
Iceberg lettuce, Chopped
Cilantro, Chopped
Avocado, quartered and peeled
Spanish onion, diced
Tomato, diced
Lime, Quartered
Olive Oil
Cumin Powder
Chili Powder
Garlic Powder
S+P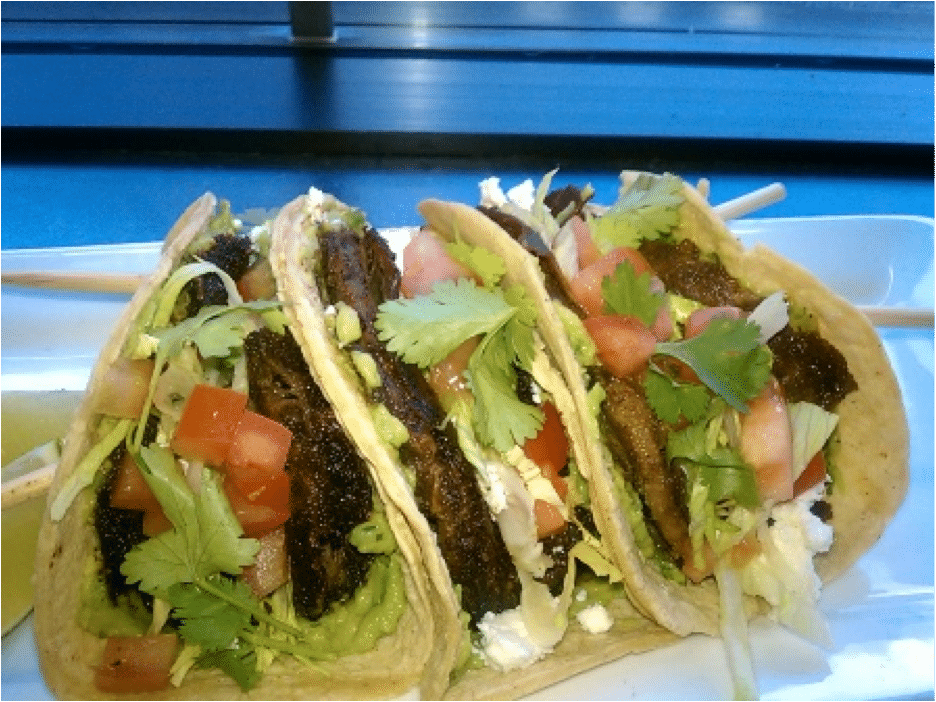 Technique
In a bowl combine the olive oil, cumin, chili, and garlic powder. After mixing together well add the Sizzlers and allow them to marinate for 5 min.
In a non-stick pan on medium heat cook the steaks 4-5 min on each side. While the steaks are cooking mash the avocado in a bowl with a squeeze of lime juice and pinch of cilantro.
Heat the tortillas in a pan for 20 sec on each side then lay them out and spread the Avocado mixture on them. Next place down the steak and cheese and finish with the lettuce, tomato, onion, cilantro, and squeeze on lime!
Stehouwer's Frozen Foods, Inc.
2055 Bristol Ave NW
Grand Rapids, MI 49504
(616)453-2471