Sizzler with Mushroom-Onion Gravy
Serves 4
Ingredients: 
8ea
1floz

1ea

2ea

2C

1.5C
2floz
1oz
1Tbl
.5Tbl
.5Tbl

3oz Stehouwer Sizzler steaks
Olive Oil
Yellow Onion, Sliced
Garlic cloves, sliced thin
Mushrooms, chopped (any mushroom of your choice)
Beef broth
Red wine Vinegar
Sugar
Cornstarch
Rosemary, chopped
Thyme, chopped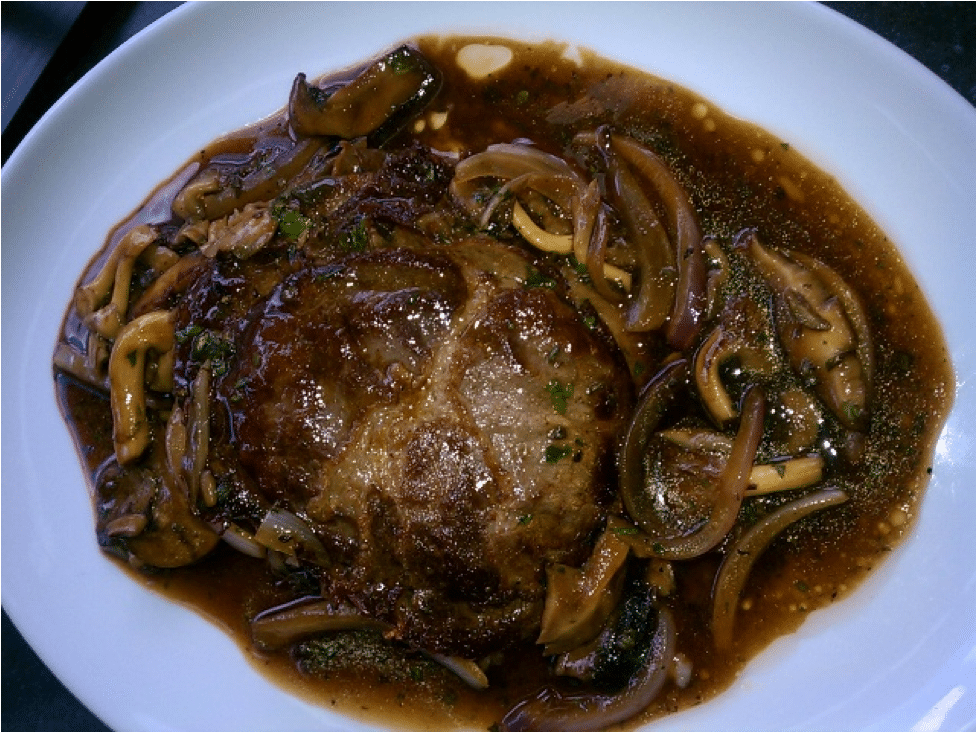 Technique
Heat up a large saute pan on medium to high heat. Add half the oil and sear the Sizzler 3-4 min on each side. Remove from the pan and keep warm.
Add the rest of the olive oil, mushrooms, onion, and garlic to the pan, cooking for 5 min. In a small bowl whisk together the vinegar and sugar and set aside.
Add the beef broth and vinegar mixture to the pan and simmer for 5 min.
Mix the corn starch with 2Tbl of cold water. Remember always add the water to the cornstarch while stirring to prevent lumps. Then add the Herbs to that mixture.
While the sauce is still simmering stir in the cornstarch and simmer for an additional 3-4 min to allow the sauce to thicken.
Stehouwer's Frozen Foods, Inc.
2055 Bristol Ave NW
Grand Rapids, MI 49504
(616)453-2471