Blackened Steak with Cajun Butter
Serves 4
Ingredients: 
8ea
1/2C

8oz

1Tbl

1Tbl

1Tbl
2floz

3oz Stehouwer Sizzler steaks
Cajun Seasoning
Butter
Creole Seasoning
Parsley, chopped
Garlic, chopped
Oil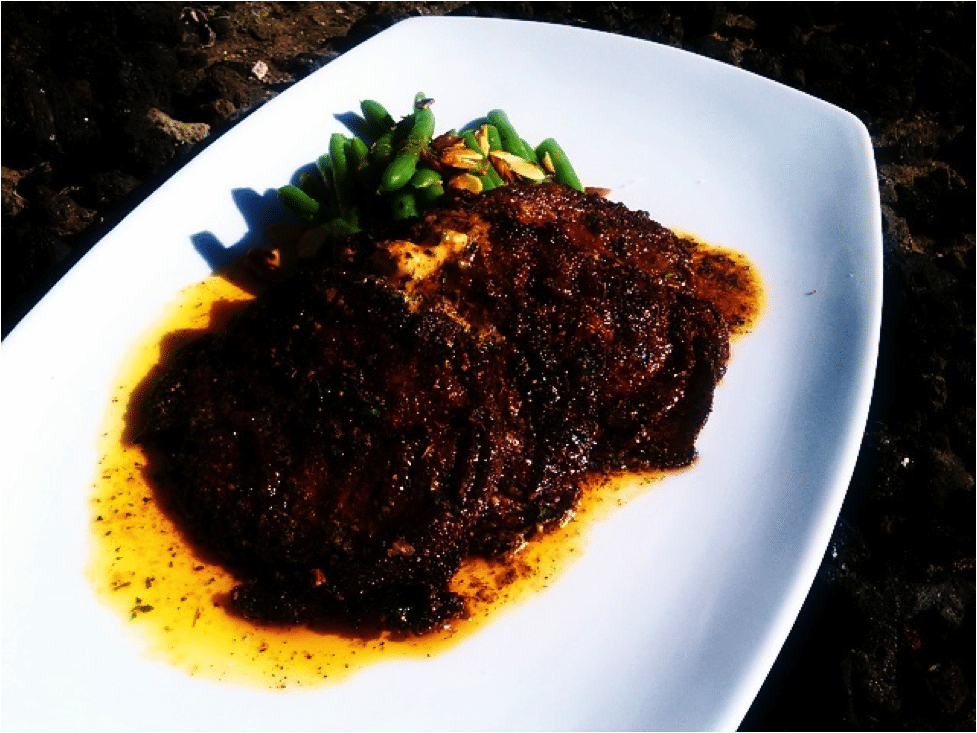 Technique
Heat up a non stick pan to high heat. In the meantime dredge the steak in the Cajun seasoning and allow the butter to sit out in a bowl at room temp to slightly soften.
Add a little oil to the pan followed by the steaks and cook for 2-3 min on each side.
Add the creole seasoning, garlic and parsley to the butter and mix well.
In a small sauce pan melt the butter and drizzle over the steaks after plating the steak with your favorite vegetables.
Stehouwer's Frozen Foods, Inc.
2055 Bristol Ave NW
Grand Rapids, MI 49504
(616)453-2471