Italian Steak
Serves 4
Ingredients: 
8ea
1/4C

4oz

1ea

2ea

1Tbs
8ea
8ea
4ea
1Tbl
4Tbl

3oz Stehouwer Sizzler steaks
Olive Oil
Butter, melted
Lemon, zest only
Garlic cloves, smashed
Peppercorns, cracked
Thyme Fresh, sprigs
Oregano Fresh, sprigs
Rosemary Fresh, sprigs
Kosher salt
Balsamic Reduction (simmer 2C of balsamic vinegar down to 4Tbl)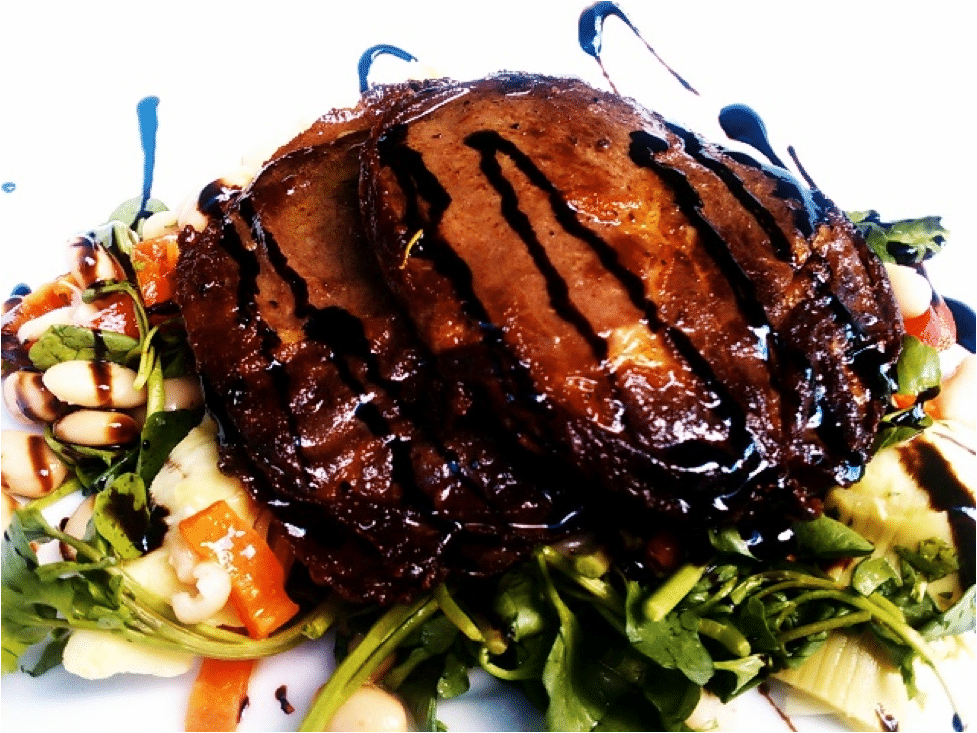 Technique
In a medium size sauce pot combine the oil, butter, lemon zest, garlic, peppercorns, thyme, oregano, rosemary and salt and allow the mixture to simmer on low for 7-8 min so all the wonderful flavors can come together.
In a large non stick skillet set to medium heat sear the steak and brush them with the oil as they cook 4-5 min on each side. Remove the steak from the pan and rest them in a dish with a little of the herb oil that you created for an additional 2-3 min. Serve these steak with asparagus sautéed with some of the left over herb oil or enjoy them perhaps with basil mashed potatoes, Yummy!
Stehouwer's Frozen Foods, Inc.
2055 Bristol Ave NW
Grand Rapids, MI 49504
(616)453-2471