Chipotle Steak Tostadas
Serves 4
Ingredients: 
4ea
4ea

6oz

1ea

1ea

1/4C
1ea
1ea
2oz
2floz
.5Tbl
1tsp
1tsp
tt

3oz Stehouwer Sizzler steaks
Tostadas shells
Refried Beans
Tomato, diced
Red Onion Sliced
Cilantro, chopped
Lime, quartered
Iceberg lettuce, shredded
Chipotle peppers, chopped (canned)
Olive Oil
Cumin Powder
Chili Powder
Garlic Powder
S+P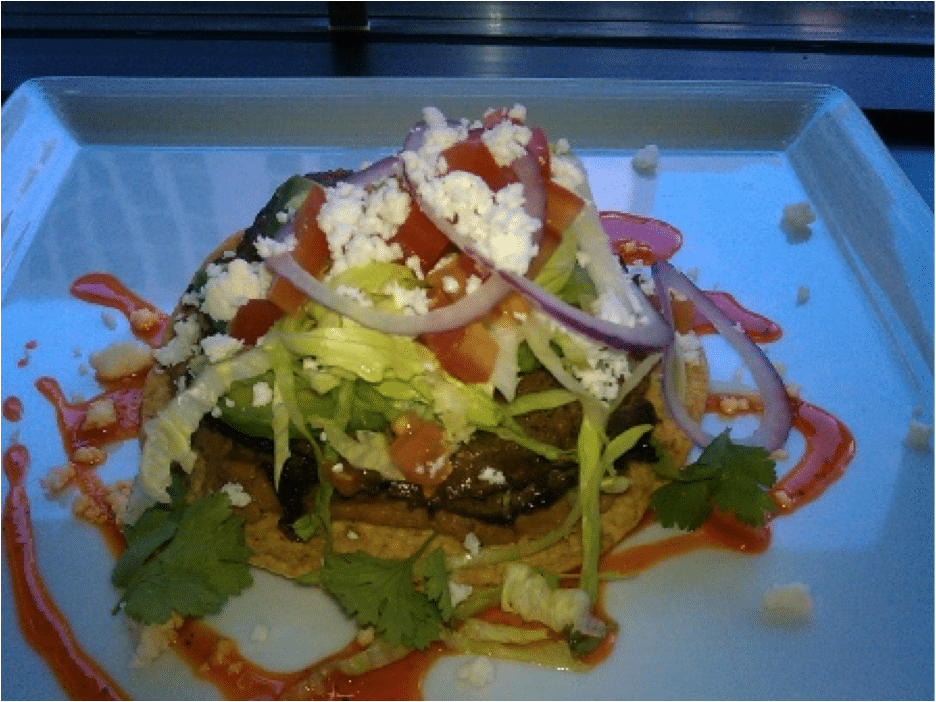 Technique
In a small bowl combine the olive oil, cumin, chili, chipotle, and garlic powder. After mixing together well add the Sizzlers and allow them to marinate for 5 min.
Cook the steak in a non stick pan for 4-5 min on each side. In the meantime spread the refried beans on the shell. Add your steak and the rest of the toppings.
Stehouwer's Frozen Foods, Inc.
2055 Bristol Ave NW
Grand Rapids, MI 49504
(616)453-2471