Hawaiian Teriyaki Steak
Serves 4
Ingredients:
8ea
2C

2Tbl

2Tbl

1ea

3oz Stehouwer Sizzler steaks
Soy Sauce
Garlic, chopped
Ginger, chopped
Onion, chopped
Pineapple, sliced and cord
Butter, melted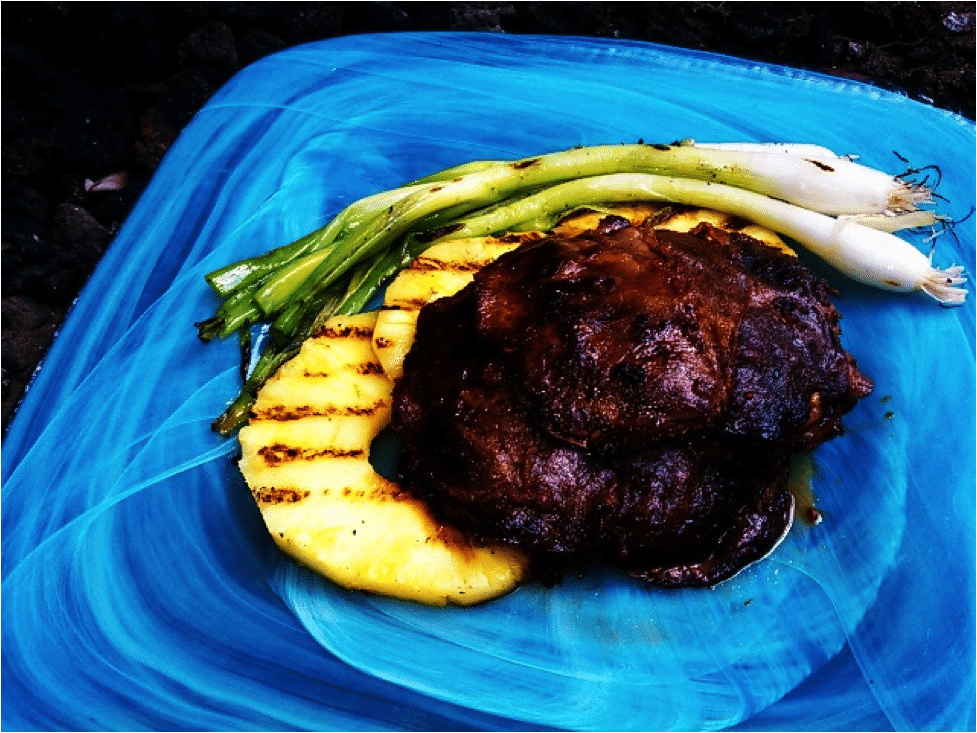 Technique
Combine all ingredients in a re-sealable plastic bag. Squeeze out as much air as possible and marinate the steak in the refrigerator at least 8 hours or overnight.
Heat up a non stick pan to high heat. Sear the pineapple rings in butter for 3-4 min on each side and set them aside.
Repeat for the steaks and serve with grilled scallions or ginger rice.
Stehouwer's Frozen Foods, Inc.
2055 Bristol Ave NW
Grand Rapids, MI 49504
(616)453-2471