Garlic Butter Steak
Serves 4
Ingredients:
8ea
1/2C

4ea

1Tbl

1Tbl

3oz Stehouwer Sizzler steaks
Butter
Garlic, chopped
Parsley, chopped
Sage, chopped (you can use thyme, oregano or rosemary as well)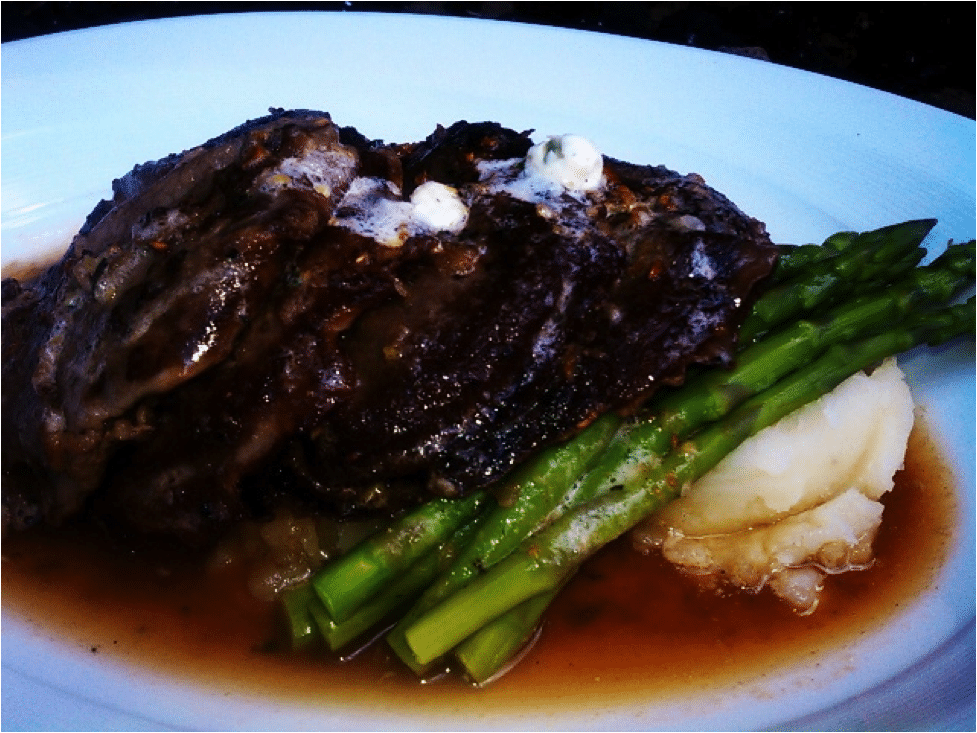 Technique
Heat up a non stick pan to high heat and sear the steak 5-6 min on each side. In a separate pan melt the butter, herbs and garlic together.
Bruch the steak with the butter as they cook. Once you remove the steaks from the pan brush them again with the butter. The left over butter can be saved and refrigerated for later use.
Stehouwer's Frozen Foods, Inc.
2055 Bristol Ave NW
Grand Rapids, MI 49504
(616)453-2471