Country Fried Steak
Serves 4
Ingredients: 
4ea
1C

1tsp

1tsp

1tsp

4ea
2floz
4C
2Tbl
2Tbl
1C

3oz Stehouwer Sizzler steaks
All Purpose Flour
Salt
Ground Pepper
Garlic Powder
Eggs
Milk
Bread crumbs
Thyme, dry
Parsley, dry
Canola Oil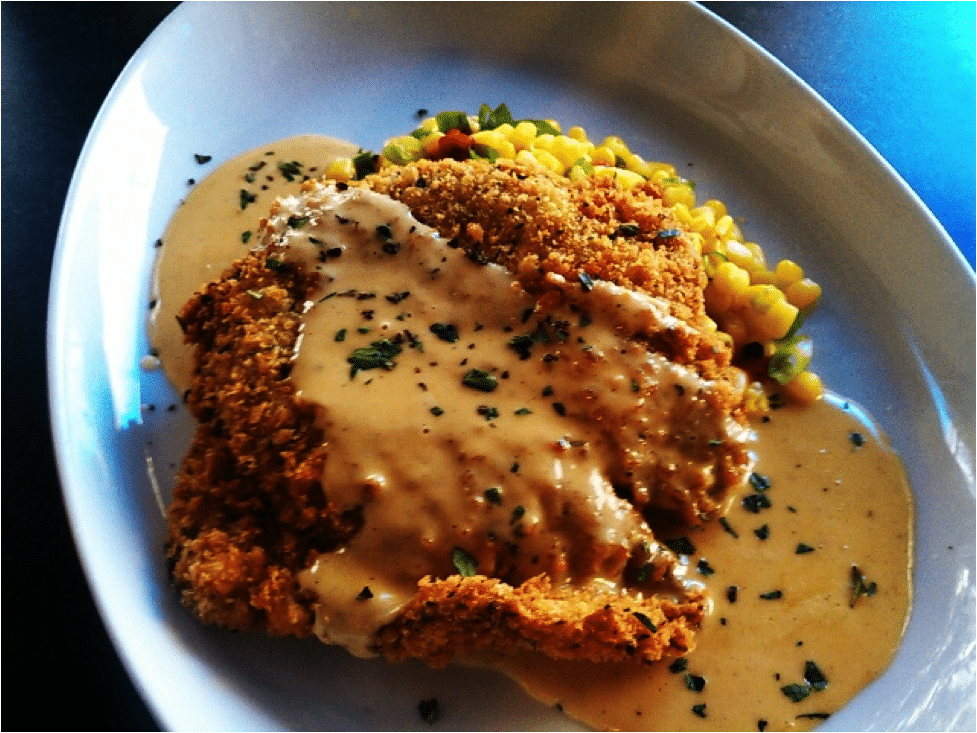 Technique
For your breading station, scramble the eggs and milk into a bowl. In a separate bowl combine your flour, salt, and pepper. In another bowl combine the bread crumbs, thyme, and parsley.
Dredge each steak in flour, covering completely, and then give it a little shake over the bowl. Now next into the egg mixture, again covering completely. Last step, into the breading bowl pressing firmly to allow the breading to adhere and lay the steak out on a plate. In a large frying pan heat up the oil to 325F and fry the steaks for 3-4 min on each side. Use your favorite sauce whether it be onion gravy or ranch. These are sure to please.
Stehouwer's Frozen Foods, Inc.
2055 Bristol Ave NW
Grand Rapids, MI 49504
(616)453-2471