Chicago Style Beef Dip
Serves 4
Ingredients: 
8ea
2tsp
1tsp
1tsp
1tsp
1tsp
1/2tsp
2C
2ea
4ea
1ea
1C

3oz Stehouwer Sizzler steaks
Garlic Powder
Onion Powder
Dried oregano
Dried basil
Ground black pepper
Crushed red pepper
Of hot water
Cubes of bouillon
Gonnella style bread, (like French)
Bell Pepper, sliced
Hot or mild Giardiniera vegetables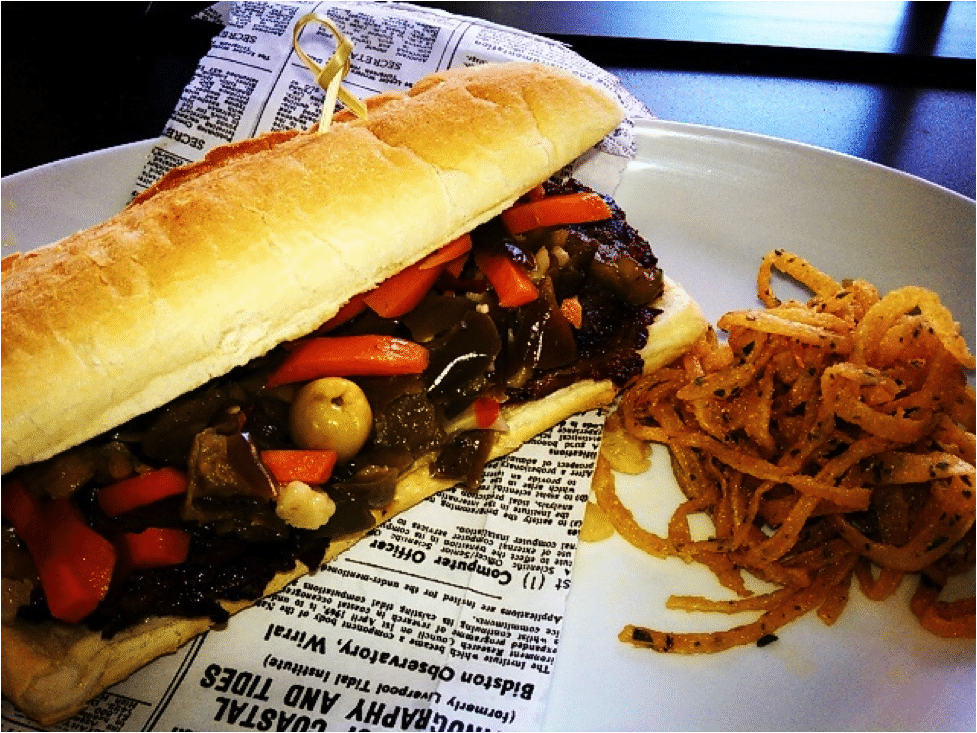 Technique
Combine the ingredients to make the rub and sprinkle the rub on the steaks. Add the remaining rub to a small sauce pot with the juice ingredients and simmer on medium heat for 5 min.
Saute the pepper in a non stick pan for 5 min then add them to the juice. Sear the steak and lay them out in a baking dish with high sides so you can pour the juice over the steaks without creating a mess.
While the steaks are resting heat up the Giardiniera vegetables, and make sure when you build the "sandwich" to soak plenty of juice into the bun.
Stehouwer's Frozen Foods, Inc.
2055 Bristol Ave NW
Grand Rapids, MI 49504
(616)453-2471